Semi-Automated Modular Immunoassay System
Fluorescent Reader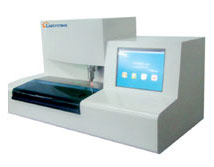 Automatic DBS Puncher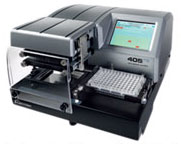 Automated Microplate Washer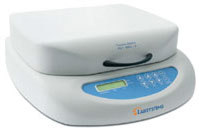 Incubator Shaker
Neonatal Screening Panel
Neonatal PKU
Neonatal TSH
Neonatal 170HP
Neonatal Galactose
Neonatal GGPD
Neonatal Taxoplasma gondii IgM
Neonatal IRT (available now)
Neonatal Biatinidase (available now)
New Fully Automation in Neonatal Screening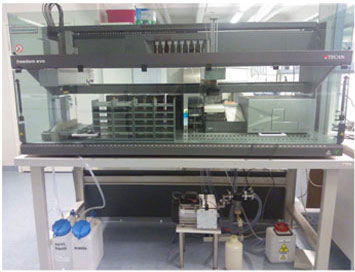 Fully automatic high throughput system
Fully automatic high throughput system
Performs assays (eg TSH + PKU + Galactose + 170HP)
Modular and scalable, high capacity
Reduced running costs(no disposable lips)
Fully automated with hands off operations
High sensitivity fluorometric detection.
Advantage of fluorometric detection.
Non-isotopic
More sensitive then conventional photometric substrate, e.g. OPD (5-50 fold more sensitive depending on assay)
Wide dynamic rang allow detection of very low as well as very high concentrations
Very versatile, able to detect different kinds of biological substance (because most biological material do have fluorometric features).
The all new Neoscreen 2400/1200